Why Haven't Loan Officers Been Told These Facts?
Watch Those Funding Fees – "Unforgivable Lender Errors"
VA Circular 26-23-19
Effective immediately, lenders and servicers should comply with the following procedures regarding the VA funding fee.
a. Funding Fee Exemption Determination.
The funding fee exemption status should be established before loan closing. Ensuring that the funding fee exemption information is up to date at the time of closing is essential to avoid incorrect charges to exempt Veterans and to avoid unnecessary refund requests. Lenders are to exercise due diligence in determining whether an exemption would apply at the time of loan closing. Lenders are not to ignore information that could indicate a funding fee exemption might apply. Lenders should not advise Veterans who believe they are exempt from paying the funding fee to close on a loan and plan to request a refund later. Doing so may be considered an error on the part of the lender, as refund determinations are specific to each Veteran and cannot be guaranteed.
Interest Rate Reduction Refinancing Loans (IRRRLS).
A Certificate of Eligibility (COE) is not required for IRRRLs
The VA funding fee exemption status will be provided on the IRRRL Appraisal Case Initiated screen of the loan record in WebLGY at the time the VA loan number is requested. Lenders can print this verification at any time throughout the loan origination process.
Purchase and all other Refinance Loans: For all other loan transaction types, the exemption status will be displayed on the COE. If the status is showing as Non-Exempt, the lender should
ask the Veteran if he or she has a claim for compensation pending with VA. If so, and the Veteran is not on active duty, the lender should request an updated COE prior to closing the loan
to verify any changes in exemption status.
Special procedures apply to active-duty Service members with pending pre-discharge disability claims. See section 3.d for additional information.
Loans to Active-Duty Service Members with Pre-Discharge Claims Pending:
Lenders should ask active-duty Service members if they have a pre-discharge disability claim pending with VA. If so, and the COE funding fee status is showing as Non-Exempt, the lender should submit VA Form 26-8937, Verification of VA Benefits. If a proposed or memorandum rating is not obtained and a closing takes place, the Service member is not eligible for funding fee exemption and will not be entitled to a refund from VA.
Upon receipt of VA Form 26-8937, VA will conduct research to see if the Service member has filed a pre-discharge claim, and reissue the COE as follows:
(1) If the Service member is eligible for the home loan benefit and VA records indicate the Service member does not have a pre-discharge claim pending, VA will annotate the COE record and issue the COE with a funding fee status of Non-Exempt.
(2) If the Service member is eligible for the home loan benefit and VA records indicate the Service member's pre-discharge claim has been adjudicated, VA will update the COE with the appropriate funding fee status and issue the COE.
If the Service member is eligible for the home loan benefit and VA records indicate the service member has a pre-discharge claim pending that has not been adjudicated, VA will submit the rating request to the Veteran Service Center. VA will update the COE funding fee status to Non-Exempt – In Development and issue the COE. The Service member is not exempt at this time. If a proposed or memorandum rating is not obtained, and the loan closing takes place before the Veteran is discharged from service, the funding fee exemption does not apply, and the Service member will not be entitled to a refund. VA will update and reissue the COE as appropriate based on the response received from CS.
Please note: the time required to issue a memorandum rating may vary. If the Service member has any questions about a pending pre-discharge claim, they should contact their Physical Evaluation Board Liaison Officer (PEBLO). The Service member may alternatively reach out to VA by calling 1-800-827-1000, with hours of operation between 6am to 9pm ET.
Read the entire Circular: VA Circular 26-23-19
​
---
Do you have a great value proposition you'd like to get in front of thousands of loan officers? Are you looking for talent?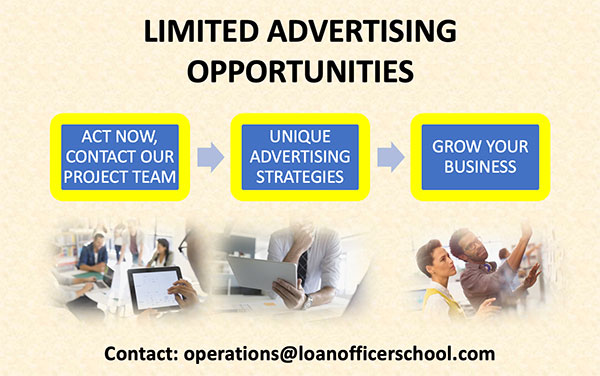 ---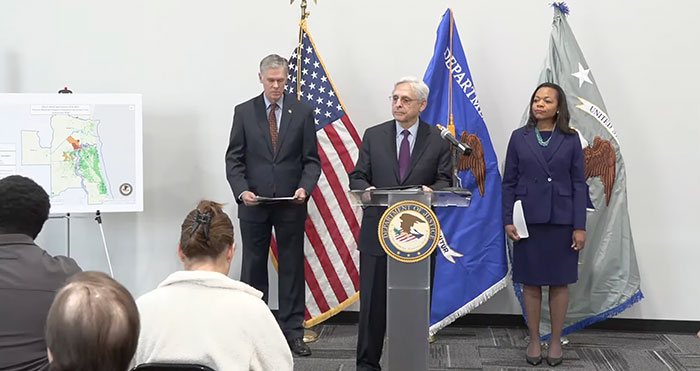 BEHIND THE SCENES – Combating Redlining
Justice Department Reaches Significant Milestone in Combating Redlining Initiative After Securing Over $107 Million in Relief for Communities of Color Nationwide
Thursday, October 19, 2023
For Immediate Release
DOJ Office of Public Affairs
The Justice Department announced today that its Combating Redlining Initiative has secured over $107 million in relief for communities of color nationwide that have experienced lending discrimination by banks or other mortgage lending businesses. As a part of the $107 million, the Department also announced a $9 million agreement with Ameris Bank to resolve allegations that Ameris engaged in a pattern or practice of redlining predominately Black and Hispanic neighborhoods in Jacksonville, Florida. Redlining is an illegal practice in which lenders avoid providing credit services to individuals living in or seeking to live in, communities of color because of the race, color, or national origin of the residents in those communities.
"As today's case makes clear, redlining is not just a relic of the past," said Attorney General Merrick B. Garland. "That is why, two years ago this month, the Justice Department launched our Combating Redlining Initiative, and once today's settlement is approved, that Initiative will have secured more than $100 million for communities across the country that have been harmed by discriminatory lending practices. This work is just the beginning – the Justice Department currently has over two dozen active investigations into redlining, spanning neighborhoods across the country."
In October 2021, Attorney General Garland announced the Combating Redlining Initiative, the Department's most aggressive coordinated enforcement effort to address redlining. The Department has partnered with U.S. Attorneys' Offices, federal financial regulatory agencies, including the Consumer Financial Protection Bureau, and state Attorneys General offices to enforce federal fair lending laws that prohibit redlining, including the Fair Housing Act and the Equal Credit Opportunity Act. Since 2021, the Department has secured 10 settlement agreements with banks and mortgage lending institutions to provide credit opportunities to communities of color in Houston, Memphis, Philadelphia, Camden, Wilmington, Newark, Los Angeles, Columbus, Tulsa, Rhode Island, and now Jacksonville. These agreements have provided millions of dollars to redlined communities and have helped to make homeownership a reality for families of color who have been unfairly denied access to credit.
Ameris Bank Settlement (With no civil monetary penalty or admission of wrongdoing)
The resolution with Ameris Bank was filed today in the U.S. District Court for the Middle District of Florida, along with the Department's complaint, and is subject to court approval. The Department's complaint alleges that, from 2016 through 2021, Ameris Bank avoided providing mortgage services to majority-Black and Hispanic neighborhoods in Jacksonville and discouraged people seeking credit in those communities from obtaining home loans. Ameris' home mortgage lending was focused disproportionately on white areas of Jacksonville while other lenders generated applications in majority-Black and Hispanic neighborhoods at three times the rate of Ameris. Although Ameris operates 18 branches in Jacksonville, Ameris has never operated a branch in a majority-Black and Hispanic neighborhood in the city.
From the Complaint
"The Bank's mortgage loan officers also targeted majority-white areas to generate loan applications and avoided marketing, advertising, and outreach in majority-Black and Hispanic areas."
"During the Relevant Time Period, Ameris' mortgage bankers served the credit needs of majority-white neighborhoods but did not serve the credit needs of majority-Black and Hispanic neighborhoods in its Jacksonville assessment area."
"Ameris has a policy or practice of relying primarily on its mortgage bankers to generate residential mortgage loan applications by developing referral sources and conducting outreach to build local relationships. Mortgage bankers are not assigned to generate applications from specific geographic areas within the Jacksonville assessment area. Ameris' mortgage bankers have unsupervised discretion to decide from where to solicit applications."
"The Bank did not monitor or document where its mortgage bankers developed referral sources or to whom mortgage bankers distributed marketing or outreach materials related to mortgage lending services to ensure that such sources or distributions occurred in all neighborhoods throughout the Jacksonville assessment area."
"In response to the Compliance Department's recommendations, Ameris created a CRA mortgage banker position. Ameris' Chief Executive Officer offered this specialized CRA mortgage banker job to a person who did not apply for or seek out the role, had no banking experience or relevant background knowledge, and no familiarity with or connections to Black or Hispanic neighborhoods in Jacksonville. During his approximately one year and seven months in the role, the CRA mortgage banker did not originate a single loan. Nor did he perform any outreach or distribute any marketing materials to majority-Black and Hispanic communities. In or around March 2020, the CRA mortgage banker was transitioned to an internal lending role."
"Ameris' failure to assign any mortgage bankers to majority-Black and Hispanic areas, failure to supervise its mortgage bankers to ensure coverage of the assessment area, and failure to take any meaningful efforts to compensate for its lack of branches or outreach in majority-Black and Hispanic neighborhoods, was intended to deny, and had the effect of denying, equal access to home loans for
those residing in, or seeking credit for properties located in, majority-Black and Hispanic neighborhoods in its Jacksonville assessment area."
Background
The neighborhoods that the Department alleges Ameris redlined in Jacksonville are some of the same neighborhoods that were first redlined by Home Ownership Loan Corporation maps in the 1930s.
"Combating modern day redlining is one of the most important strategies for ensuring equal economic opportunity today," said Assistant Attorney General Kristen Clarke of the Justice Department's Civil Rights Division. "By taking on the discriminatory lending practices of banks and mortgage companies, we are helping to ensure that more Black, Hispanic, and other communities of color are able to buy a home, generate wealth, and fulfill the American Dream. This settlement marks a new pinnacle in our efforts to bring an end to redlining and provides tangible relief to communities that have been starved of access to credit for far too long."
"For far too long, redlining has negatively impacted communities of color across our country," said U.S. Attorney Roger B. Handberg for the Middle District of Florida. "Today's agreement with Ameris Bank represents the first redlining case brought by the Department of Justice in the state of Florida and signals a step forward for Black and Hispanic communities in Jacksonville that were previously denied access to economic resources for generations. This settlement means that Ameris Bank will provide financial remedies to Jacksonville's underserved communities, and it demonstrates our commitment to guaranteeing equal access to housing and credit resources for all Americans."
Under the proposed consent order, which is subject to court approval, Ameris Bank will invest $9 million to increase credit opportunities for communities of color in Jacksonville. Specifically, Ameris will:
Invest $7.5 million in a loan subsidy fund that will be made available to residents of majority-Black and Hispanic neighborhoods and those seeking credit in those communities.
Invest $900,000 for advertising and outreach targeted toward the residents of these neighborhoods.
Invest $600,000 to develop community partnerships to provide services that increase access to residential mortgage credit.
Open a new branch in a majority-Black and Hispanic neighborhood in Jacksonville.
Ensure that at least three mortgage loan officers are dedicated to serving majority-Black and Hispanic neighborhoods.
Retain a consultant to assess the bank's compliance management system as it pertains to redlining risk.
Employ a full-time Director of Community Lending who will oversee the continued development of lending in majority-Black and Hispanic neighborhoods in Jacksonville.
Ameris is working cooperatively with the Department to address the credit needs of residents in majority-Black and Hispanic neighborhoods in Jacksonville. Beyond the agreement, Ameris has committed to expanding its lending services across its markets to underserved communities.
Ameris Response
ATLANTA, Oct. 19, 2023 /PRNewswire/ — Ameris Bank ("Ameris" or the "Bank"), the wholly owned subsidiary of Ameris Bancorp (Nasdaq: ABCB), today announced that it has entered into a settlement with the U.S. Department of Justice that resolves alleged violations of fair lending laws in the Jacksonville, Florida metropolitan area from 2016 to 2021. As noted in the Consent Order resolving the case, Ameris firmly denies violating, and maintains that it has consistently complied with, applicable fair lending laws.
"We strongly disagree with any suggestion that we have engaged in discriminatory conduct and are confident in our efforts to provide equal access to affordable mortgage products in the Jacksonville community and all the markets we serve," said Palmer Proctor, CEO of Ameris. "We cooperated fully with the Department's inquiry and have entered into this settlement to avoid the distraction of litigation and because we share the Department's goal of expanding access to homeownership in underserved areas. The terms of this settlement are consistent with the Bank's existing programs and initiatives. We condemn discrimination in any form and remain committed to helping people in underserved communities gain equal opportunity to achieve homeownership, as well as access to banking services."
Under the terms of the settlement, Ameris will provide $7.5 million in mortgage loan subsidies over a five-year period in Majority Black and Hispanic Census Tracts ("MBHCTs") in Jacksonville. The Bank will also commit, for the same five-year period in the Jacksonville MBHCT communities, $900,000 for focused advertising and outreach and $600,000 for community development partnerships providing services related to credit, financial education, homeownership, and foreclosure prevention. These efforts will supplement the Bank's current investments in mortgage loan subsidy programs and ongoing marketing and community outreach across the markets it serves.
The settlement does not include any civil monetary penalties against Ameris.
"With a 52-year history of service, Ameris is rooted in its purpose of bringing financial peace of mind to people and communities," Proctor added. "Over the years, this purpose has led us to introduce various mortgage loan and downpayment assistance programs, develop affordable loan opportunities, and deliver financial education to schools and community groups. We look forward to continuing these proactive efforts and helping more consumers achieve their financial goals."
---
Tip of the Week – Be Aware of Fraud Rings
FNMA Bulletin, Be on the Lookout for Fraud Ring
Fannie Mae's Mortgage Fraud Investigations team alerts the industry to potential and active
mortgage fraud scenarios. This alert addresses loans originated in suburban Atlanta, GA, but
similar schemes have been identified in other parts of the country. We have observed misrepresented borrower profiles in numerous loans that indicate identity theft and have allowed perpetrators to abscond with large sums of money at closing. Hallmarks of the scheme include:
Targeted attacks of identity theft
Loan transactions are cash-out mortgages on homes without an existing mortgage
Borrower requests an appraisal waiver
Highly-priced homes
Loan amounts usually greater than $500k
LTV less than 50%
All homeowner insurance policies are new
Voice Over Internet Protocol (VOIP) is used for communicating with lenders to avoid using traceable phone numbers
Majority of homes are in Cobb County/Northern Atlanta vicinity
Borrower specifies the title company to close the transaction
Applications are submitted online
Borrowers use a common email structure: FirstName_LastName(numbers)@Yahoo.com
Fabricated Federal Tax Returns are common in identified files
Corelogic 2023 mortgage fraud report estimates 1 in 134 applications fraudulent.
Highlights from the report
"We estimate that in the second quarter of 2023, 0.75% of all mortgage applications were estimated to contain fraud, about 1 in 134 applications. The highest risk segment remains 2- to 4- unit properties, with 1 in 28 transactions estimated to have indications of fraud. Purchases in this segment showed higher risk than refinances, although risk in both has increased by more than 20% compared to Q2 2022.
One trend we've identified to watch is the increase in occupancy misrepresentation. This type of fraud typically occurs when an investor identifies an investment property as a primary residence to obtain more favorable rates. While this type of fraud is very difficult to spot during origination, it is relatively easy for an investor to identify after closing, which increases repurchase risk. We have found that suspect occupancy loans have nearly tripled since 2020."