Why Haven't Loan Officers Been Told These Facts?
VA Getting Off to a Fresh Start in 2023
A few Changes
VA 26-1802a, HUD/VA Addendum to the Uniform Residential Loan Application, has been discontinued. VA has consolidated VA Form 26-1802a and VA Form 26-0503, Federal Collection Policy Notice, into the new VA Form 26-1820.
VA Form 26-1802a and VA Form 26-0503 will no longer be required with the new VA Form 26-1820. Lenders are encouraged to use the new form for loan applications received before the effective date.
The updated VA Form 26- 1820 is available on VA's website: https://www.va.gov/find-forms/. Lenders are reminded that VA 26-1820 should be fully completed and executed by the borrower and co-borrower (if applicable) at the time of loan closing.
Circular 26-23-03 HUD/VA Addendum to the Uniform Residential Loan Application has been discontinued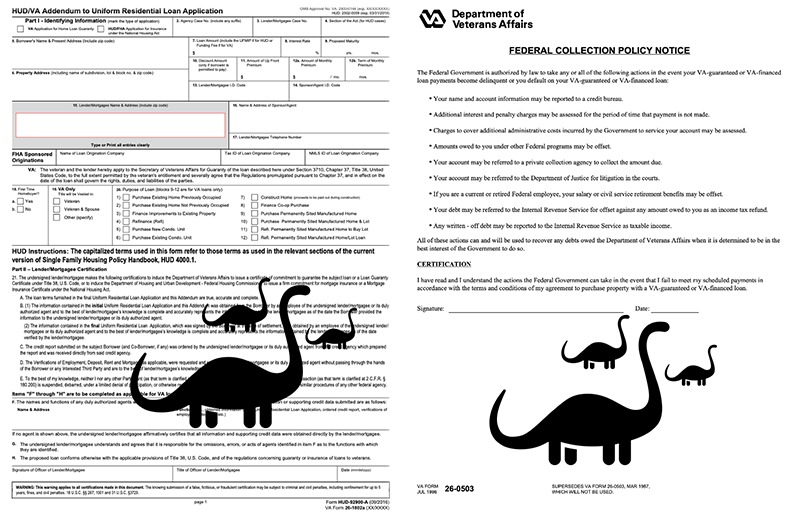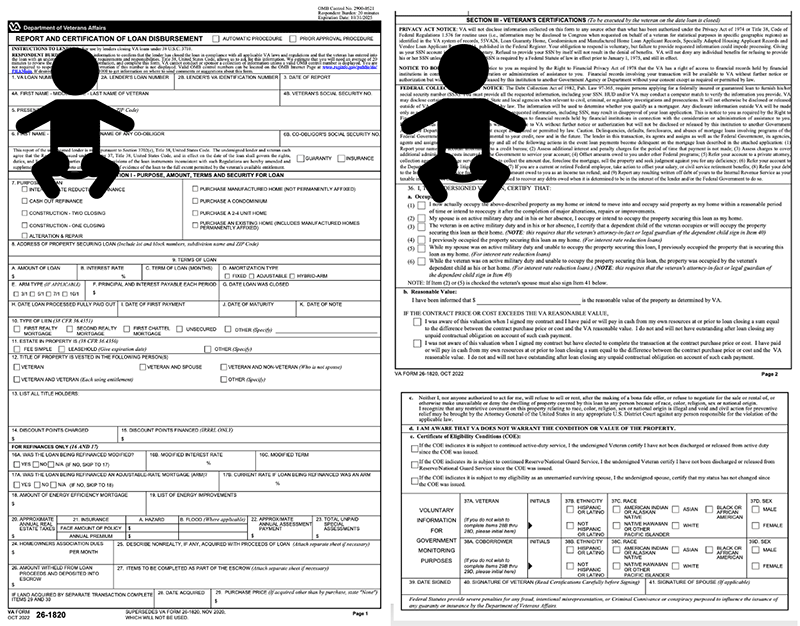 ---
BEHIND THE SCENES
HUD Readies New Process
Reconsideration of Value due to Appraisal Bias
January 12, 2023
WASHINGTON – Today, at an event at the Brookings Institute, HUD Secretary Marcia L. Fudge announced that HUD, through the Federal Housing Administration, is creating a process that people seeking FHA financing can use to request a review of their appraisal if they believe the results may have been skewed by racial bias. For example, a homeowner who is in the process of refinancing their home with an FHA-insured mortgage can take steps to ensure that their appraisal is fair.
The proposed change to FHA policy represents the first step to solidify the processes that lenders must follow when a borrower requests a Reconsideration of Value (ROV) review if concerns arise around unlawful discrimination in residential property valuations. This will empower borrowers with a potential plan of recourse if bias in the appraisal process is in question.
"HUD is committed to making the appraisal process fair nationwide. We must eliminate bias in home valuations so that everyone can equally reap the benefit of wealth – and intergenerational wealth – that come along with homeownership," said HUD Secretary Marcia L. Fudge. "This announcement is an important step forward in rooting out appraisal bias in this country."
Under the Reconsideration of Valuation proposal, lenders will have clear guidance regarding how to review requests from borrowers for a reconsideration of value for the appraisal conducted in conjunction with their application for FHA-insured mortgage financing. It also provides guidance for obtaining a second appraisal when material deficiencies are documented and the appraiser is unwilling to resolve them. Material deficiencies include when a Fair Housing violation has occurred or bias has been identified on a property valuation report.
This draft proposal supports the Biden-Harris administration's PAVE Action Plan commitments and the continued work of the Interagency Task Force. The Action Plan represents the most wide-ranging set of equity reforms to the home appraisal process since landmark financial reform thus creating greater opportunities to embed concrete strategies such as this into the homebuying process.
---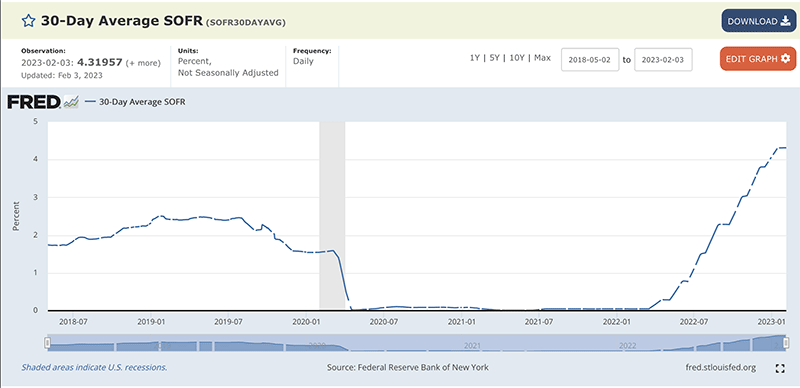 Tip of the Week – Explaining SOFR to Your Customer
Avoid manufacturing definitions, explanations, or summaries of the SOFR index. Instead, let whatever disclosure you are providing speak for itself. To provide additional depth to the consumer's understanding, use the CHARM booklet, LE, and ARM disclosure with public SOFR resources from reliable sources.
Similar to oversimplifications of the APR calculation, oversimplifying SOFR is misleading. Instead, help the consumer explore the new benchmark for capital costs. For example, "Mr. Prospect, I'd like to say I am an expert in corporate finance and economics, but I am not. So let's look at some of the published materials from the index experts."
Leverage the collateral in the public domain. These short and sweet SOFR comments are from authoritative sources and written in nontechnical language appropriate for everyday use. Keep a few concise definitions and explanations handy. Reading these from a queue card is perfectly appropriate to ensure you don't distort the meanings.
Try these SOFR comments with prospects. It may take several iterations of explanations for your prospects to feel comfortable with the SOFR average. Make sure to use data visualization when referencing SOFR.
Graphical representations of the historical SOFR average are useful when demonstrating ARM mechanics and the index-margin-rate-caps nexus. Check out the data visualization tool from the St.Louis Fed. Ensure that you use the correct data – there are many derivative SOFR values.
St. Louis Fed SOFR 30-Day Average
"SOFR is a broad measure of the cost of borrowing cash overnight in the repo market collateralized by U.S. Treasury securities. Produced daily by the New York Fed, SOFR is robust, is based on a deep, active market with a diverse set of borrowers and lenders, is not at risk of being discontinued due to a scarcity of underlying transactions, and meets international best practices." – ARRC Factsheet
"SOFR is a fully-transaction based, nearly risk-free reference rate. SOFR is a broad measure of the cost of borrowing cash overnight collateralized by U.S. Treasury securities." – N.Y. Fed FAQ
SOFR reflects transactions in the Treasury repo market. Repos are conceptually straightforward. They effectively are collateralized loans, in many ways similar to mortgages in which homeowners borrow money using their homes as collateral. In the Treasury repo market, people borrow money using Treasury debt as collateral.
Beginning on March 2, 2020, the Federal Reserve Bank of New York (New York Fed), as administrator of the Secured Overnight Financing Rate (SOFR) and in cooperation with the Treasury Department's Office of Financial Research (OFR), will publish 30-, 90-, and 180-day SOFR Averages as well as a SOFR Index, in order to support a successful transition away from U.S. dollar (USD) LIBOR. The new SOFR Averages will be referred to as "30-day Average SOFR", "90-day Average SOFR" and "180-day Average SOFR.