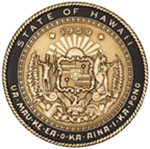 Hawaii Division of Financial Institutions
Department of Commerce and Consumer Affairs
P.O. Box 2054
Honolulu, HI 96805
Hawaii Department of Commerce and Consumer Affairs licensed mortgage loan officers require 20 hours of pre-licensing education; The national requirements and 3 hours of Hawaii state law.
All states require a national exam for licensing. Hawaii does not require an additional state test, requires 3 hours of separate state law for those who are currently NMLS-licensed elsewhere, and requires 8 hours of continuing education (CE) annually for NMLS-licensed mortgage loan officers, 1 of which must be state law.
NMLS Continuing Education (CE)
2020 CE Coming soon!
NMLS

Pre-Licensing Education (PE)
Exam Preparation
Loan Officer/Processor Training