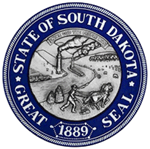 South Dakota Division of Banking
217 1/2 West Missouri Ave
Pierre, SD 57501
(605) 773-3421
The South Dakota Division of Banking licenses loan officers in South Dakota and requires 20 hours of pre-licensing education; The national 20-hour class and no additional hours of state law.
All states require a national exam for licensing. South Dakota does not require an additional state test, requires no hours of separate state law for those who are currently NMLS-licensed elsewhere, and requires 8 hours of continuing education (CE) annually for NMLS-licensed mortgage loan officers.
NMLS Continuing Education (CE)
NMLS

Pre-Licensing Education (PE)
Exam Preparation
Loan Officer/Processor Training