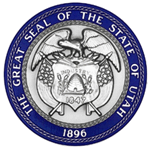 Utah Division of Real Estate
PO Box 146711
Salt Lake City, UT 84114-6711
UT DFI
324 South State Street, Suite 201
Salt Lake City, Utah 84111
Utah Mortgage Loan Officers can be licensed through either The Utah Division of Real Estate (DRE) or The Utah Department of Financial Institutions (DFI); Both agencies require the national 20-hour class. Only the Division of Real Estate regulated loan officers require an additional 15-hour non-NMLS-approved course.
All states require a national exam for licensing. Utah does not require an additional state test and requires no additional hours of state law for those who are currently NMLS-licensed elsewhere. Utah DFI requires 8 hours of continuing education (CE) annually for NMLS-licensed mortgage loan officers, while the DRE requires 10 hours of CE annually, including a 2-hour UT-approved update course, which should be reported directly to UT-DRE and is not tracked in NMLS.
NMLS Continuing Education (CE)
2020 CE Coming soon!
NMLS

Pre-Licensing Education (PE)
Exam Preparation
Loan Officer/Processor Training